The best way of learning German is a German-speaking environment. In our commitment to meet your demand most efficiently, our German courses are completely in German. Take up our offer and speak German from your first day with us!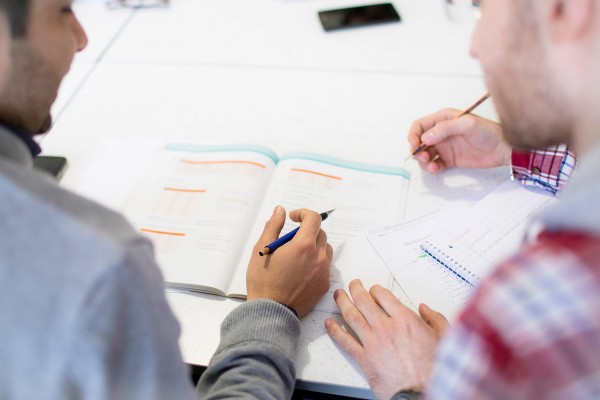 By providing the opportunity to communicate effectively in everyday life, a good command of the German language does not only serve as a basis for a successful integration in Germany. Moreover, it is likely to be a vital prerequisite for your career in Germany and a valuable asset to your career abroad.
Following the guidelines for exam relevant competencies, the courses provide instruction in:
Reading
Listening
Writing
Speaking
Grammar
Pronunciation
Topics
In addition to textbook material:
Culture
History
Regional studies
News
Take your time and make an appointment for a trial session - free of charge and without engagement. Meet our teaching staff and get an insight into our teaching methods and learning concepts. Whether or not you want to book a course with us, feel free to decide only afterwards. Your success is ours!